Sincerus' Efforts Lead to Increased Capabilities for Mozambique's First Tactical Combat Casualty Care Training Center
Authored By: Press Release
Date: 21 July 2023
ARLINGTON, VA. —With the support of the Sincerus-led Tactical Combat Casualty Care (TCCC) Training Center program, funded by the U.S. Department of State, Mozambique's National Association of Emergency Medical Technicians (NAEMT) certified TCCC Training Center recently received notification that its TCCC Course Coordinator was appointed as the first NAEMT Affiliate Faculty (AF) in Mozambique. The appointed AF can certify new TCCC instructors, increasing the capacity of certified instructors to train more personnel in TCCC throughout the country. This builds on the successful work of establishing the first and only NAEMT Training Center in Mozambique nearly a year ago. As the prime contractor, Sincerus currently delivers equipment, capacity building, and hands-on training in evidence-based, lifesaving techniques and strategies for providing the best trauma care on the battlefield in Mozambique, as well as in Djibouti. Sincerus has also provided TCCC and Combat Lifesaver (CLS) training in Burkina Faso and Ethiopia.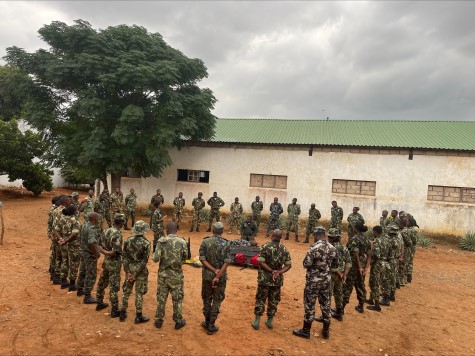 Mozambican students observe a Sincerus-trained and certified TCCC instructor demonstrate proper techniques for trauma assessment of a battlefield casualty during a CLS course conducted in May 2023 in Maputo, Mozambique.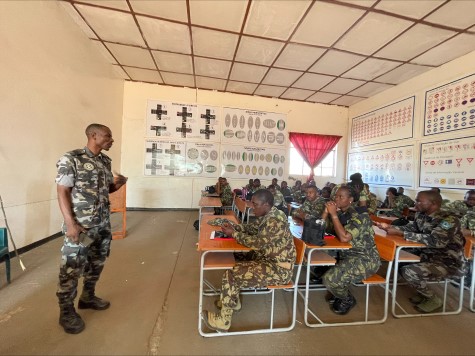 A Sincerus-trained TCCC graduate speaks to students about the importance of learning and knowing life-saving skills during a CLS course conducted in May 2023.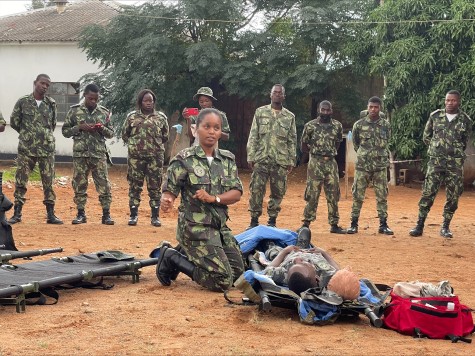 During a CLS course conducted in May 2023 in Maputo, Mozambique, a Sincerus-trained and certified Mozambican TCCC instructor discusses the importance of immediately triaging a casualty and stopping the bleeding first. Certified TCCC instructors teach basic life-saving skills to non-medical personnel during CLS training.
About Sincerus Global Solutions, Inc. Headquartered in Arlington, VA., Sincerus currently operates in more than 20 countries across five continents delivering strategic advisory, training, expeditionary mission support, project management and rule of law capacity-building projects — most of which are conducted in remote, challenging locations and complex environments. Throughout its nearly 30-year legacy, Sincerus has operated in 40 countries worldwide. Visit www.sincerusglobal.com to learn more.
CONTACT: JESSIE LOWRY JESSIE.LOWRY@SINCERUSGLOBAL.COM