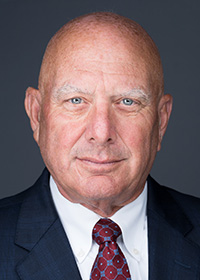 Tony Smeraglinolo
Senior Advisor
Tony Smeraglinolo has over 30 years of experience driving transformation and customer-centric growth strategies within the Government Services industry. Most recently, Smeraglinolo was the President and Chief Executive Officer of Engility Corporation (NYSE: EGL), a $2.1 billion leading provider of best-in-class training capabilities, specialized technical consulting, program and business support services, engineering and technology lifecycle support, and supply chain and logistics management services. He served as President and Chief Executive Officer after leading the spin-off of Engility from L-3 in 2012.
Smeraglinolo's tenure at Engility was defined by shareholder value creation through portfolio diversification with strategic M&A, and growth through relentless focus on customers and solving their most complex problems. Engility initially was a $1.6 billion business with an anticipated $500 million draw-down and an 80% dependence on the Department of Defense. Smeraglinolo led the strategy to diversify the customer portfolio and pivot the company to a higher-end enduring service model. He introduced price-disruptive service offerings, new product offerings, and led the acquisitions and integrations of DRC, a $250 million public company with a civilian market concentration, and TASC, a $1.1 billion company with 75% of its business supporting the Intel agencies. Smeraglinolo's strategy transformed Engility into a top five service company that derives greater than 50% of its business from Civil and INTEL markets and drove a 66% growth in revenue and a 300% increase in share price. Engility was ranked 30th in Washington Technology's Top 100 largest contractors in the government market place and in recognition for the successful transformation Smeraglinolo was awarded the Deal Maker of the Year award from the Association for Corporate Growth (ACG), named to The Washington 100 by Executive Mosaic, and received GovCon's Executive of the Year for Companies greater than $300M.
Prior to the spin-off, Smeraglinolo was the Executive Vice President of the $4 billion L-3 Services Group, and Acting President, Command & Control Systems and Software division, L-3 Services Group. He was responsible for driving the two year strategy leading to the spin-off of L-3's six government services business units to form Engility in July 2012.
Smeraglinolo began his career at Harris Corporation where he held roles of increasing responsibility across finance, program management, business development and operations during his 25 year career with the organization. Following Harris Corporation, he served as President of the L-3 Services Group's Intelligence Solutions Division for three years before he was recruited to be President of the Global Stabilization and Development Solutions division for Dyncorp International.
Smeraglinolo earned his Master of Business Administration in Finance from Florida Institute of Technology and his Bachelor's degree in Business Management, with a minor in Accounting, from Fairfield University in Connecticut.