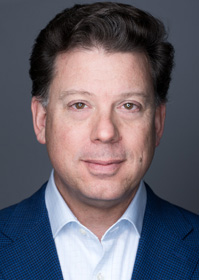 Glen Schuhmacher
President and CEO
Glen Schuhmacher is a results-driven strategic management executive, with more than 30 years experience driving cross-functional business initiatives, maximizing revenue and profitability, and implementing solutions-based growth strategies in the federal services space.
Most recently, Glen served as Vice President of Justice and Overseas Programs at SAIC – managing a portfolio valued at more than $1.0 billion. These programs specialize in Rule of Law & Security Sector Reform training, mentoring, and logistic support. Under these programs Glen oversaw more than 800 personnel embedded in 35 countries worldwide.
Glen joined SAIC in January 2019 when it acquired Engility Corporation where he managed the same portfolio. Glen combines his finance and accounting acumen with his natural affinity to business development to grow programs. From the time he joined Engility in 2015, he doubled the value of the International Services portfolio.
Throughout his career Glen has risen through the ranks at some of the largest and most prestigious firms in the U.S. federal space. At DynCorp International a leading supplier of specialized, mission critical professional and support services to the U.S. and foreign governments. During this period, DynCorp enjoyed significant top-line growth from $2.0 billion to over $4 billion.
From 2006 through 2014, Glen led DynCorp's European and Australian Business Area teams where he established strategic direction, recruiting, and managing local staff, and booked in excess of $100 million in new wins. As Vice President/General Manager over global logistics Schuhmacher managed a team of 15 direct reports and a workforce over 2,000 worldwide. Under his leadership group annual revenue increased from $175 million to $235 million in 18 months. Additionally, Schuhmacher twice served as Vice President for Business Development at DynCorp, He was a key member to many major wins totaling in excess of $10 billion.
Glen began his career at Raytheon Technical Services Company LLC from 1990 until 2006 where he held several roles of increasing responsibility in the areas of Finance, Program Management and Business Development.
He earned his bachelor's degree in accounting and business management from Gordon College in 1990. He is also a graduate of the Advanced Management Programs at both Raytheon and DynCorp International.
As President and CEO at Sincerus, Glen brings his extraordinary career history to oversee operations, human resources, contracts, pricing, budgeting, growth & strategy, corporate governance, and marketing.
He is married with four children and resides with his family in Northern Virginia.