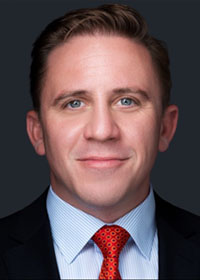 Eric Sedlacek
Vice President of Business Development
Eric Sedlacek, is a business development leader with a demonstrated track record in leading and delivering large international contract wins, developing high impact organizational growth strategies and improving business development systems at the firm level.
As Vice President of Business Development, Eric oversees the company's business development, capture, proposals, strategy, market analysis, external relations, and communications functions.
Augmented through direct implementation experience overseas, Eric approaches activity design and program delivery frameworks through the skilled lens of a practitioner. He is a results-focused, data-driven and a critical-thinking leader. He excels at unpacking and delivering solutions to some of the most formidable development challenges-centering upon stabilization, rule of law, countering violent extremism, political transitions and economic growth initiatives in conflict and post-conflict environments. His professional field experience includes work in Kenya, Somalia, Ethiopia, Tajikistan, Pakistan, Republic of Georgia, Moldova, Cambodia, Bangladesh and Nepal.
Prior to joining Sincerus Global Solutions, Eric was the Director of Business Development for SAIC's International Services Business. Preceding SAIC, he held various positions within the Engility growth organization, concentrating on federal civilian agencies. Prior to the aforementioned role within Engility, Eric spent over 5 years working with an international development firm focused on USAID, MCC and USDA. He is formally trained in industry best practices including Shipley and MBDi business development methodologies.
Eric completed the Harvard Negotiation Intensive at the Program on Negotiation (PON) at Harvard Law School in 2018 and was selected as a 2016 Abshire-Inamori International Fellow (AIF) within the Center for Strategic and International Studies (CSIS) flagship professional leadership program. He is a graduate of Miami University in Oxford, Ohio.