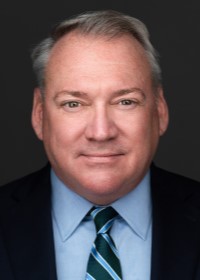 Chris Forbes
Director of Programs, Advising & Mentoring
Chris Forbes, our Director of Advising and Mentoring, leads Sincerus's support to two Department of State programs. Through the Global Advisory Support Services, he manages senior advisors and mentors in 18 countries across the globe who provide key U.S. partner ministries of defense with strategic advisory support. These advisory efforts focus on developing partner institutional capacity in areas such as national security strategy development, national defense strategy development, PPBE and acquisition process development, HRM reform, cybersecurity strategy and policy, maritime strategy, and policy, multi domain awareness, and IG reform. Additionally, he provides advisors and mentors who assist key partners with the development of their UAS capacity, Maritime Logistics and Maintenance capacity, Border Security and C-IED programs.
Chris has over 10 years of experience serving as an advisor and mentor with partner nations at the operational and strategic levels and mentoring at the tactical level. Throughout his career he has worked in over 40 different countries working extensively with partner nations and their defense institutional capacity development.
Before joining Sincerus, Chris served honorably as a U.S. Army infantry officer for over 31 years retiring as a colonel in 2018. Throughout his years in the Army, Chris led and commanded at the platoon through the brigade level in both infantry and armor formations. He served on staff at every level from battalion to corps, and at the U.S. Department of Defense Agency level and on the White House staff. He served on four combat deployments and also conducted operational deployments to Sinai, Egypt (Multi-National Force and Observers), the Republic of Haiti (UN Mission in Haiti), and Jerusalem, Israel (U.S. Security Coordinator Mission in Palestine).
He earned a Bachelor of Arts degree in International Studies from the University of South Carolina, a Master of Science degree in Administration from Central Michigan University, a Master of Arts and Military Science degree in Theater and Operational Planning from the School of Advanced Military Studies, and a Master of Arts in National Security and Strategic Studies from the U.S. Naval War College. He also served as a Chief of Staff of the Army / Senior Army Fellow at the Washington Institute for Near East Policy.