Through Strategic Advisory Services, Sincerus Enhances Global Security
Authored By: Press Release
Date: 17 May 2023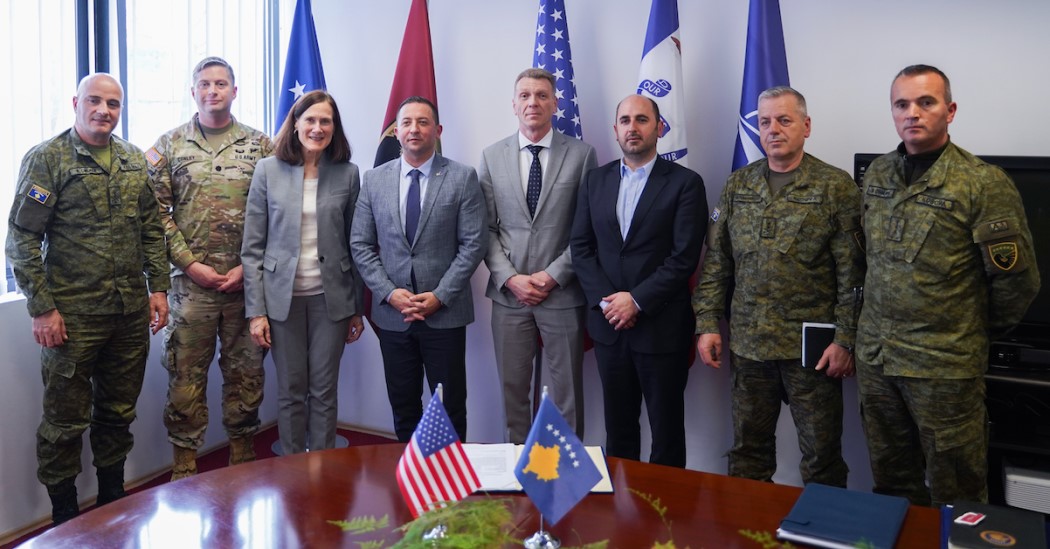 Sincerus GDRP Planning Advisor, Joe Duncan, works with the Government of Kosovo to execute their recently launched PPBE Development Strategy.
ARLINGTON, VA. – From Africa to Asia, the Balkans to the Middle East, and in South America, Sincerus' Senior Advisors, are helping build the institutional capacity of U.S. security sector partners. Through the U.S. State Department's Global Defense Reform Program (GDRP), our advisors are embedded in ministries around the world to improve areas such as Programming, Planning, Budgeting, and Execution (PPBE), unmanned aircraft systems (UAS) integration, logistics, human resources (HR) and cyber defense. We recruit and deploy Senior Strategic Advisors with vast international experience to perform these complicated missions.
In Kosovo, our Senior Advisor most recently worked with the Ministry of Kosovo Security Forces (MKSF) and the Ministry of Defense (MoD) to develop and execute their PPBE Development Strategy. The strategy is a critical step towards Kosovo meeting the necessary standards for membership in NATO.
In Lebanon, our Senior Advisor aids the Lebanon Armed Forces (LAF) Navy with maritime acquisition and sustainment planning. Most recently, Sincerus' Senior Advisor traveled to Cyprus with the (LAF) Navy leadership. The trip brought together Lebanon, Egypt, and Cyprus to support a coordination mechanism between each naval counterpart. The trip aided the project by allowing our Advisor to better assist in completing the Landscape Assessment Gap Analysis (LAGA) and establishing a Country Action Plan (CAP), working directly with senior LAF Navy officers to develop a doctrine to support a National Maritime Strategy (NMS) and Capability Development Plan (CDP) document.
In South America, our Senior Cyber Advisor works with a key partner nation in the region to enhance its cyber defenses. The country took a critical step in enhancing its cyber security by conducting its first-ever cyber defense coursework. The topics ranged from cyber history to detailed and specialized cyber security concepts, including exercises on cyber defense and incident response. Our Senior GDRP Advisor facilitated a class specializing in critical infrastructure and its protection.
"We have highly qualified Senior Advisors that not only have the professional and technical knowledge to carry out their assignments, but also the soft skills needed to complement their advisory work," Sincerus GDRP Program Manager Christopher Forbes stated. "This is what makes Sincerus and our work successful. We adapt quickly in the most challenging situations, and our Senior Advisors' impact, through GDRP, demonstrates this. We look forward to continuing our support to U.S. partner nations and boosting their security sector capacity."
About Sincerus Global Solutions, Inc.
Headquartered in Arlington, VA., Sincerus currently operates in more than 20 countries across five continents delivering strategic advisory, training, expeditionary mission support, project management and rule of law capacity-building projects — most of which are conducted in remote, challenging locations and complex environments. Throughout its nearly 30-year legacy, Sincerus has operated in 40 countries worldwide. Visit www.SincerusGlobal.com to learn more.
CONTACT: JESSIE LOWRY
JESSIE.LOWRY@SINCERUSGLOBAL.COM